October 15, 2021
Best Ways to Enjoy Fall in Mustang Lakes
It's the most beautiful time of the year in Mustang Lakes! Leaves are changing and the cooler weather invites you to spend more time outdoors. Here is your autumn bucket list detailing the best ways to enjoy fall in Mustang Lakes.
Hike Our Trails
Mustang Lakes showcases nearly 10 miles of trails. Autumn is the best time of year to get out and explore our trails and admire the fall colors. Our community is overflowing with natural beauty, lakes, rolling terrain and mature trees that our developer worked carefully to preserve on the property.
Attend a Fall Event
The Mustang Lakes lifestyle includes community events planned throughout the year by our Lifestyle Director. Some upcoming events for our homeowners this fall include Wine-O-Ween, Halloween Costume Contest, Holiday Cocktails, Stocking Stuffing Social, Music Bingo and so much more to come!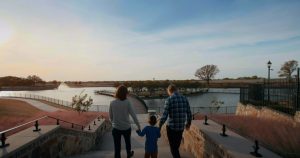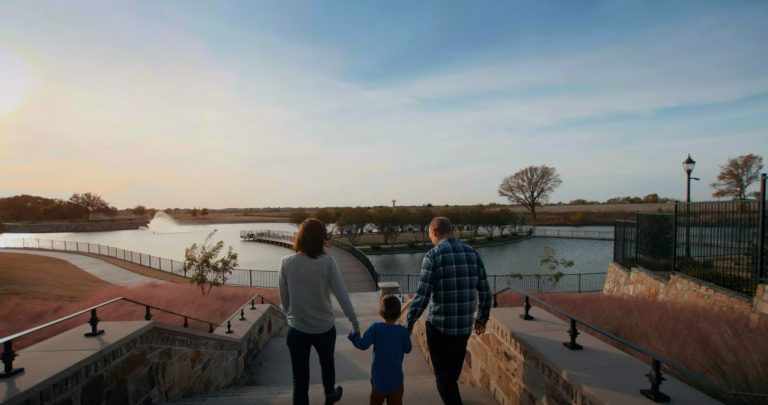 Gather Friends at The Club
There's no better place to round up neighbors to watch the big game than at The Club at Mustang Lakes. Our Amenity Center includes 12,000 square feet of interior space, including party rooms with large TVs for football watch parties. You can even take the party outdoors on our extensive verandas and courtyards.
Get Athletic
Now that the summer heat has faded, you'll feel even more inspired to meet friends at our outdoor athletic courts for a friendly competition. Mustang Lakes features competition tennis courts and basketball courts located around The Club.
Fall Fishing
Another great way to enjoy the natural surroundings around you? Catch-and-release fishing at our fishing deck and bridges. Take in gorgeous lake views while reeling in your next big catch!
We love fall in Mustang Lakes and know your family will too. Award-winning amenities and exciting lifestyle programing make Mustang Lakes one of DFW's best communities to call home.
If you're ready to make your move, check out our North Texas Builders to find more information about move-in ready homes and floorplans ready to build in Mustang Lakes. Want to learn more about Mustang Lakes living? Visit our website and join our mailing list for community updates.